FEATURED MODEL: Allanah Starr

Play Video
Tooled-Up Shemales - Allanah Starr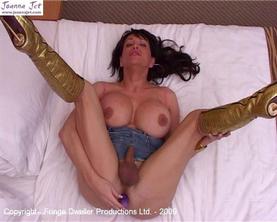 Released: 15 September 2005
Quality:

Play Video
Shemale Jet-Set 3 - Allanah, Blondie & Friend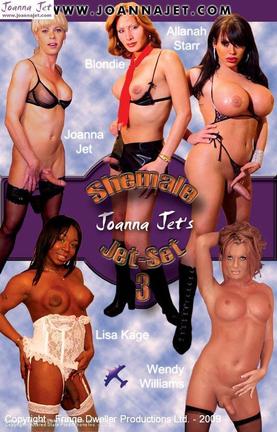 Released: 15 April 2003
Quality:
For the second scene of Shemale Jet-Set 3, Allanah Starr and Blondie entertain a very lucky male friend ;-)

Play Video
Shemale Jet-Set 1 - Allanah Starr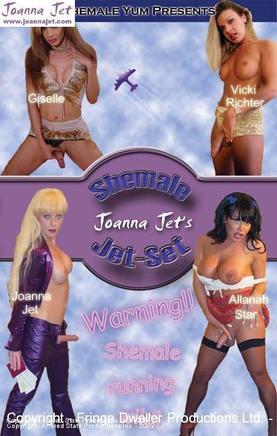 Released: 15 September 2002
Quality:
Shemale Jet-Set 1, the movie that started off the multi-AVN nominated series features Allanah Starr in the opening scene...
Allanah - Leopard Woman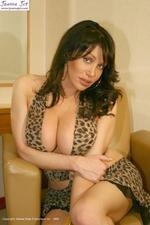 01 September 2005
Allanah certainly knows how to make to leopard look work!!
Tooled-Up - Allanah Starr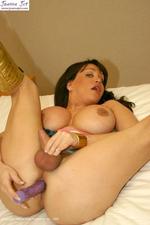 15 August 2005
Allanah poses in a sexy denim skirt before getting to work with her new toy.
Party Shoot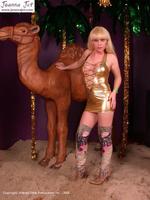 01 February 2005
A photoshoot live at the party with a guest star appearance by Allanah.
Allanah, All on Show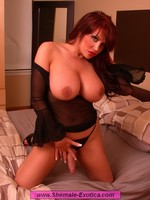 15 September 2004
Allanah Starr - Wet & Horny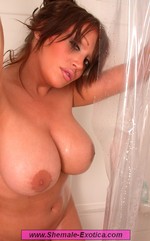 15 August 2004
Getting to see Allanah Starr all soapy and wet is just not good enough for her standard, there has to be some action in the shower too!
Allanah Starr - Moulin Rouge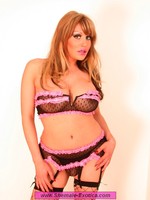 15 March 2004
Allanah is going from strength to strength and is somebody I am finding myself working with more and more.
Allanah, Blondie & Guest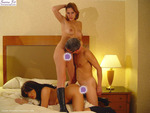 15 March 2003
These are the stills from the second scene of Shemale Jet-Set 3 where we have the voluptuous Allanah and the tall slim sultry Blondie entertaining a lucky chappie ;-)
Allanah & Blondie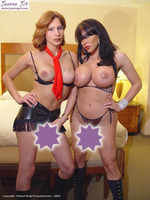 01 March 2003
This was a boxcover shoot for Jet-Set 3 where we have Allanah and Blondie together. I like the fact that we have two girls that are so different in their look, one blonde, tall and slim and the other dark haired and voluptuous. What is even better is after this shoot, they got it on with a guy too!
Adult Expo 2003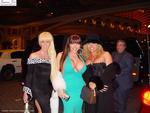 15 January 2003
Some "On the job" photos whilst I did my thing at the AVN adult Expo 2003 and then attended the awards night with Allanah Starr and Gia Darling. Harlot sneeks in front of the camera too!!
Don't We Ever Stop??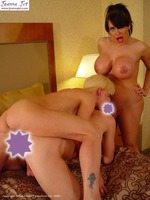 15 October 2002
It's always the same, Allanah and I get together whenever I get to New York and within a few minutes, we are talking about the kind of stuff we can get up to ;-) Yes, I know, you have seen us together twice before but this time we spiced things up!! It's a huge set of 200 pictures too as we did not do any video instead concentrating only on photography. After seeing this set, i would bet that the words "Lucky bastard" would be in the air ;-)
Allanah and her Young Stud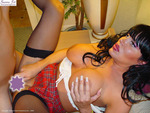 01 October 2002
This set was shot during the filming of a scene for Shemale Jet-Set After a whole bunch of last minute panics, Allanah teamed up with a young stud (only 18 a couple of months ago) who decided that he would have his first TS experience on film!!!! Allanah took good care of him and showed him the way ;-)
My favourite NYC Girl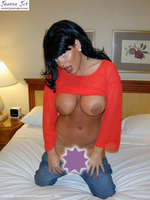 01 September 2002
When I knew I was going to NYC again, I just had to get in contact with Allanah. Not only does she look absolutely awesome and unique, she is great fun to be with and a good friend. So here is a solo shoot of, in my opinion at least, the top girl in New York. By the way, this shoot was done just prior to Allanah and I getting down to some serious fun ;-)
The Rematch!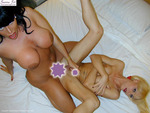 15 August 2002
It had to happen. The first hardcore shoot I did with Allanah went down a storm, not only here but on her site and on Shemale Yum where it was released for their 5th Anniversary. So when we met up again, we just had to give it another go and see if we could improve on last time. I will let you judge whether we succeeded ;-)
Alanah is Back!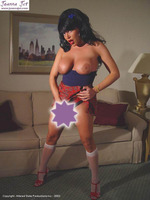 15 July 2002
I was in NYC once again so I could not resist the temptation of giving Allanah a call and getting over for a few shoots. This is just the teaser so keep an eye out for an even bigger set of this popular girl in the near future.
Joanna & Allanah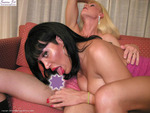 01 April 2002
Allanah is such a voluptuous creature and the opportunity to do a hardcore shoot with her was not one to be missed. Luckily, once again , Tony Vee was on hand to make the introduction and once again, another hardcore shoot from another New York visit. I am such a lucky lucky girl!
Allanah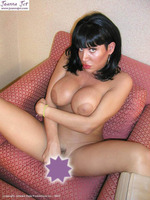 15 March 2002
Wow!, what can I say! She is voluptuous, sexy as hell and great fun to be around. I was really fortunate to get the chance to meet Allanah on a recent trip to New York and we managed to squeeze in a couple of shots before she headed off to San Francisco the following morning. Yes, there is a second set and it is a hardcore set of Allanah and me together so keep an eye out for it's release ;-)