Play Video
Shemale Jet-Set 2 - Kourtney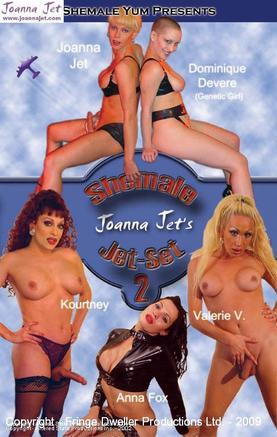 Released: 01 February 2003
Quality:
The very well endowed kourtney features in the opening scene of Shemale Jet-Set 2.
Kourtney & Toby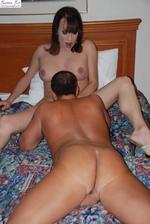 15 December 2006
Hot action series featuring sultry Kourtney and Toby
Kourtney Yellow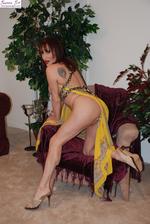 15 November 2006
Kourtney in a hot yellow dress shows her stuff solo style
Kourtney & Damion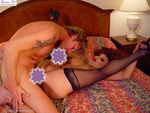 01 February 2003
Stills taken from the first scene of Shemale Jet-Set 2. Kourtney and boyfriend Damion go all out as they fuck and suck each way with their meaty cocks.
Kourtney for the Evening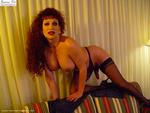 01 January 2003
Kourtney shows off her very special asset after stripping from her elegant evening gown. One thing is for certain and that is that this girl knows how to pose ;-) and when you see her in action in Shemale Jet-Set 2, you will see that she can do much more than just pose!
Bondage Games with Kourtney
15 October 2002
When I met Kourtney, I was really impressed with the variety of looks she could achieve. For the "Jet-Set" series, I have shot her in glamour mode but I wanted to include this fetish set from Kourtney as I think she carries off the fetish theme so well.