FEATURED MODEL: Anna Foxx

Play Video
Shemale Jet-Set 2 - Anna Fox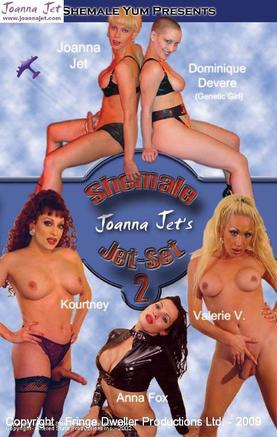 Released: 01 March 2003
Quality:
The delectable Anna Fox features in scene 3 of Shemale Jet-Set 2
Anna Foxx & Peter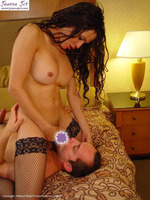 15 January 2003
Stills taken from the third scene of Shemale Jet-Set 2. Anna Foxx makes here hardcore video debut as she takes on Peter's long cock and gets pleasure to the max.
Anna Foxx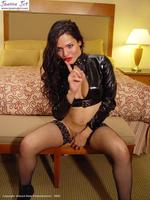 01 January 2003
When you have a performer making their very first appearance in a hardcore production, the nerves can really kick in. This is what happened with Anna on the Shemale Jet-Set 2 shoot and we cut the stills shoot short in order to give enough time for Anna to relax and get in the mood, by which time our focus was on capturing everything we needed for the video scene. Anna has such a great look that I intend to go back and get a full softcore shoot in the near future.