FEATURED MODEL: Vo D'Balm

Play Video
Tooled-Up #3 - Vo D'Balm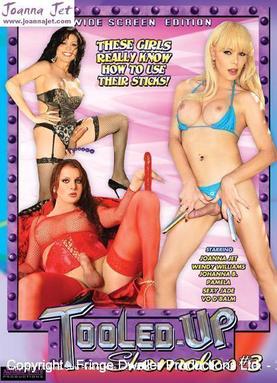 Released: 01 July 2006
Quality: 720p
Vo gets to work in this video scene from Tooled-Up Shemales #3 with a rather large dildo!! And eh, doesn't she just look great in a bikini and shades?
Tooled-Up - Vo D'Balm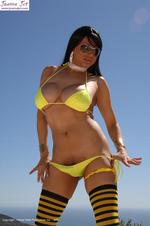 01 July 2006
It was during this production of the Tooled-Up Shemales #3 DVD that I finally had the opportunity to work with Vo. What I now know is that she is one hell of a lady and a true pro. I sincerely hope she gets another AVN performer nomination as we need more girls like Vo D'Balm who have their own unique style and personality with which they deliver some seriously hot hardcore!!
Bikini Vo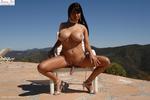 15 April 2006
Another great star makes it on to the site in the form of Vo D'Balm whom I have known for many years but only now have managed to capture on camera.