FEATURED MODEL: Liberty Harkness
Shemale meets Female #6 - Holly Kiss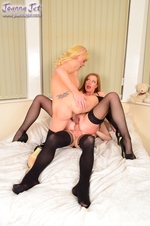 23 December 2016
Liberty and I are awful at paying the rent but our landlady, Holly Kiss, always finds a solution :-) xxx
Liberty Harkness - Posh Shemale Totty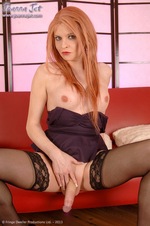 15 February 2013
Liberty goes all posh in her purple fitted peplum dress, black hold-ups and patent heels.
Shemale Tranny Hunter #2 - Posh and Trashy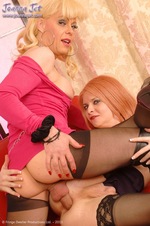 15 February 2013
When Trashy goes online and convinces a tranny to come over to her place to play, she finds that she has pulled a piece of posh totty to fuck ;-)
Liberty Barebacked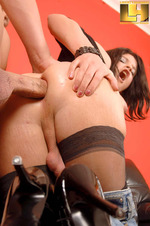 07 September 2012
Liberty, unusually with a short black bob, enjoys getting a large cock stuffed deep in her mouth and ass!!
Liberty Harkness - 2 better than 1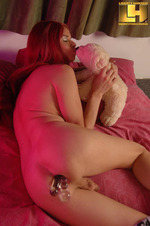 23 March 2012
When Liberty tucks into bed for the night, her teddy bear may get a hug but it's her ass that gets the most attention and being a greedy slut, she likes to finish off the night with two dildos in her ass!
Liberty Harkness - Jeggings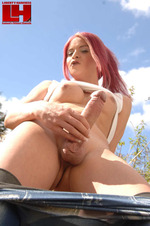 09 December 2011
Here is a photo set I shot of Liberty Harkness at my place at the very end of our summery days in her very tight jeggings and tank top.
Shemale Tranny Hunter - Liberty Harkness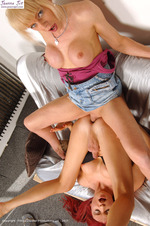 07 October 2011
For the final scene of Shemale Tranny Hunter, Liberty Harkness and I finally managed to hook up in front of a camera and what you get two way face fucking and plenty of deep anal penetration and finished off with plenty of shemale cum!!
Liberty Harkness & Paige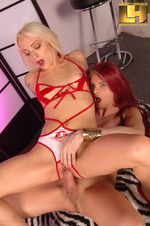 16 September 2011
Liberty Harkness was in need of some TLC and her hot little nursy friend was there to provide her with all that she needed to get perked up!
Liberty Harkness Dresses for Sex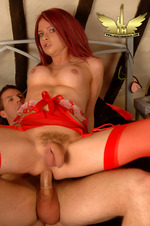 01 July 2011
Liberty Harkness gets dressed up in lingerie for a sex romp with her man Jeff.
Liberty gets Creampied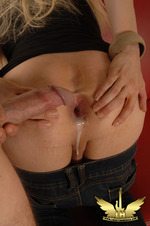 15 January 2011
In this strong hardcore scene from Liberty Harkness, she gets Eds big cock pounded into her ass, stuffed in her mouth before finally getting a huge anal creampie!
Liberty Harkness goes Evil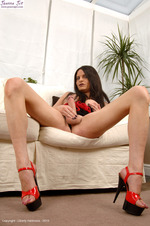 15 July 2010
Liberty borrows my evil outfit and with her jet black hair and dark nails, she pulls off the look completely. The fact that she can suck her own cock is just an added bonus!!
Liberty Harkness - Christmas Elf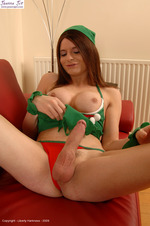 15 December 2009
I did Miss Santa and Liberty Harkness takes on the role of the Christmas elf!