FEATURED MODEL: Jessica Lo
Shemale meets Female #5 - Jessica Lo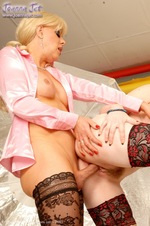 13 December 2013
The shemale PA loves it when her photographer boss leaves her in charge of the castings ;-)
Shemale Cougar #3 - After Night Out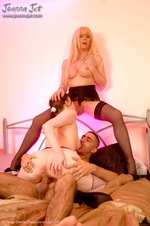 04 January 2013
After dumping a lousy date after a night out, the shemale cougar returns to find her young lodger had brought herself a treat home. Not wanting to be left with a disappointing night, she decides the best thing to do is to join in!!
Jessica Lo - Nervous Anticipation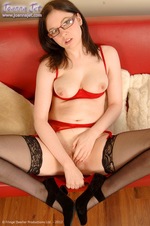 23 November 2012
Whist Jessica already knew both Tiffany and I, she did not anticipate just how much we become dirty bitches when we are together. Having been dressed up by Tiffany and Jo, she posed for a few photos whilst she waited nervously to be called in to satisfy their pleasures!!
Shemale Fetish Passion #2 - Jessica Lo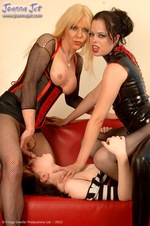 09 November 2012
Sweetie and Darling do love to play in their Chelsea home and what better way to do so than by dressing up and getting in a cute young thing to give them pleasure!
Jessica Lo - Slut
19 October 2012
Being the evil one, I have no problem in taking cute young girls and turning them into dirty little sluts with a craving for shemale cock.
Shemale meets Female #4 - Evil meets Slut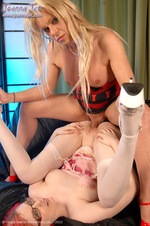 28 September 2012
What happens when Evil meets a slut, well the evil bitch just has to find out whether she is the kind of bad slut she likes!
Shemale meets Female #4 - The Gate Keeper
22 June 2012
When a groupie wants to go and offer herself to the band, she has to get past the gate keeper and she does like to check out all of the girls personally to decide whether she should let them through ;-)
Shemale Cougar #2 - Casting Couch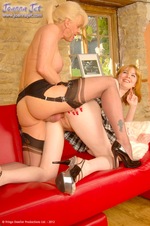 27 April 2012
The Shemale Cougar not only likes her young men, she loves her young women too and when a porn starlet comes to the studio for an audition, the Cougar makes the most of the casting couch ;-)
Shemale Fetish Passion - My New Favorite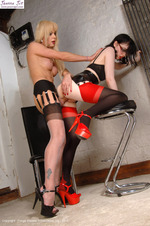 21 October 2011
After having her fresh new teen plaything, Jessica Lo, dressed up in latex, stockings and heels, the older shemale vixen enjoys all the feminine attributes her new friend has to offer.
Jessica Lo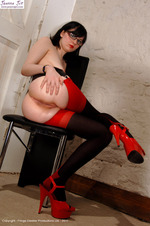 14 October 2011
Teen girl Jessica Lo has just come into porn and and pulls of the cute look very well, so much so that I could not resist slipping her into a tight fetish outfit ;-)